Vodka
Jungle Cat
Vodka
Size: 750 ml | 80 Proof | 40% Alc by Vol.
$19.99
Expertly distilled vodka
Produced with Rocky Mountain Snowmelt and incorporating a portion of award winning Chatter Wolf Vodka, Jungle Cat provides for light vanilla bean on the nose, subtle spice mid-palate and a clean crisp finish.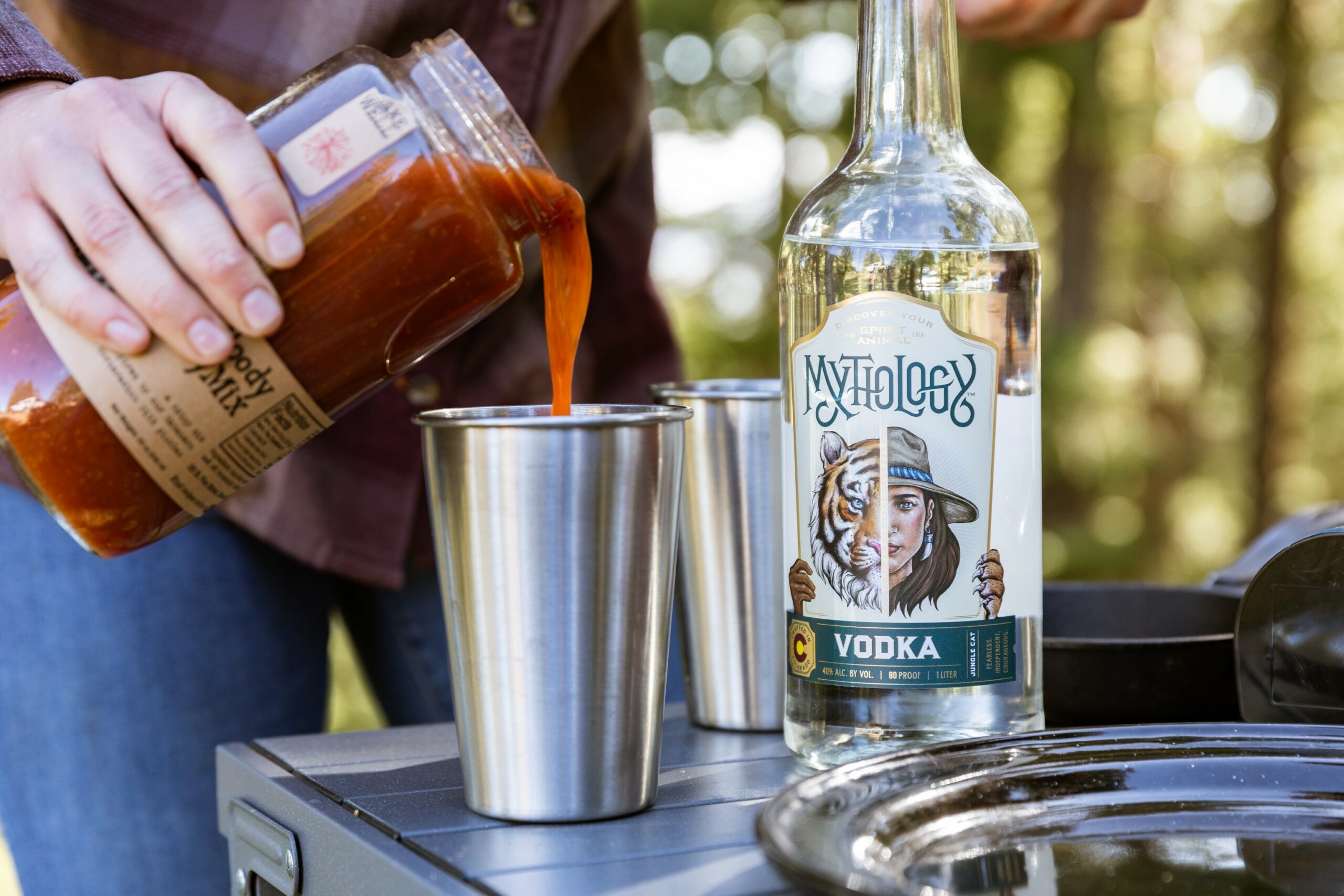 Specs
Produced with Chatter Wolf Vodka, Grain Neutral Spirits and Rocky Mountain Snowmelt
Jungle Cat Vodka Cocktail Video
See how the staff at Mythology Distillery make a Lavender Lemonade with Jungle Cat Vodka.
The Spirit Animal
Parched but resilient
…an anthropologist follows a tiger to a magnificent waterfall deep in the rainforest. Fearless, independent and courageous defines this explorer. Inspired by the Spirit of the Jungle Cat, she shares her stories of travel and adventure with friends while enjoying Jungle Cat Vodka.