Whiskey
Best Friend
Bourbon
Size: 750 ml | 88 Proof | 44% Alc by Vol.
$49.99
Expertly blended bourbon
Mythology Best Friend Bourbon is a blend of a 15 year Kentucky Bourbon, and two high-rye bourbons aged 2 to 5 years. Wildflower honey and warm cornbread on the nose gives way to honeycomb upfront on the palate that transitions to gentle cinnamon and toasted almonds. The 15-year Bourbon provides for a lasting rich vanilla, pipe tobacco and black currant on the finish.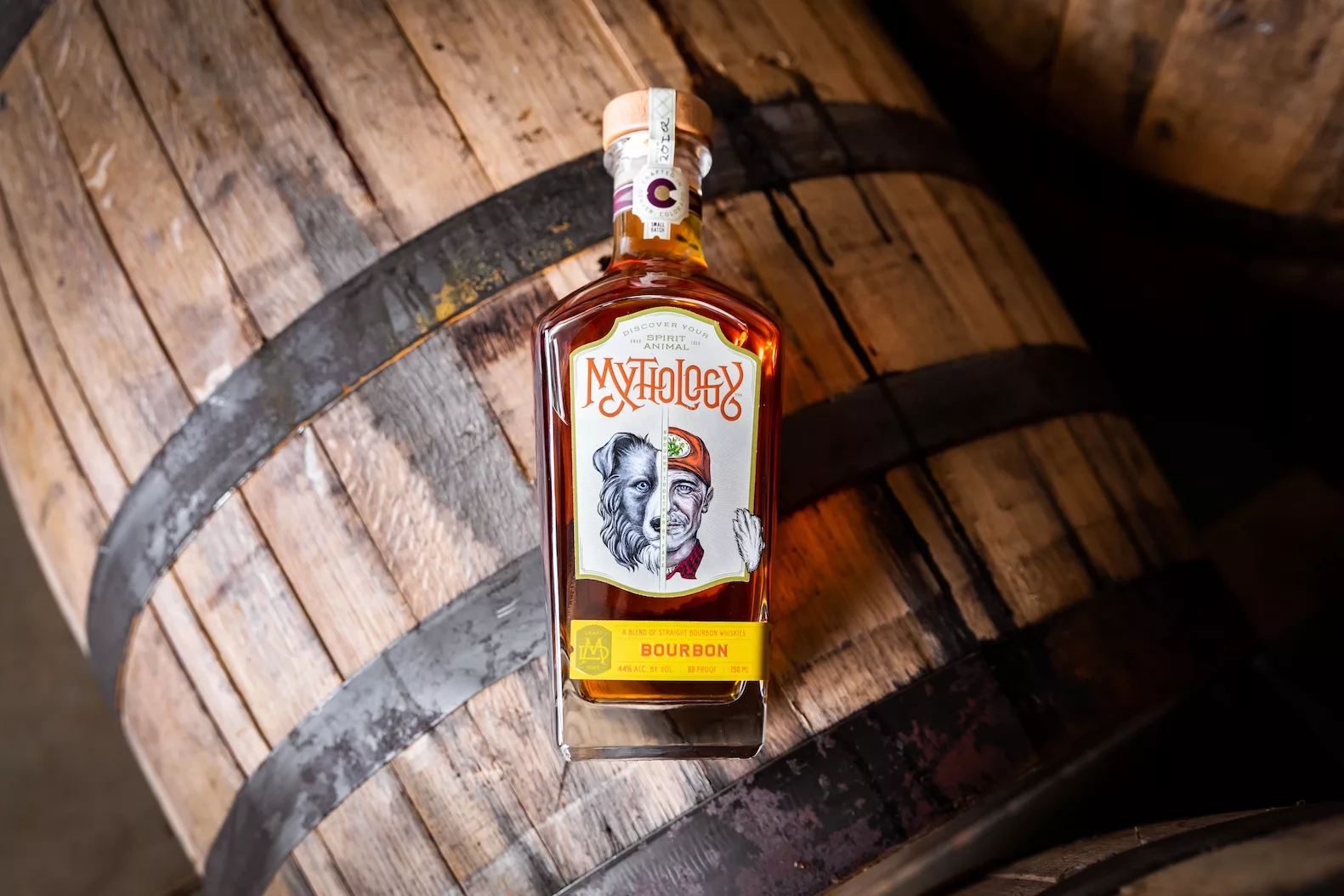 Blend Specs
15yr Kentucky Bourbon: 78.5% corn, 13% rye, 8.5% barley
5yr Indiana Bourbon: 60% corn, 36% rye, 4% barley
2yr Indiana Bourbon: 75% corn, 21% rye, 4% barley
Best friend bourbon tasting with scott
Join our founder, Scott Yeates as he explores the tasting notes of our signature whiskey, Best Friend Bourbon.
The Spirit Animal
As The Sun Rests On The Horizon…
…. a proud farmer gazes with admiration at a majestic oak standing tall among the surrounding stalks of corn. A sip of bourbon as his hand brushes over his best friend who lays beneath him. Not a word spoken until the sun rests for the night. Like generations before him – a man and his dog share company as he reflects on the beauty that surrounds him. His dog eagerly awakes each day to run the fields, rest at the tall oak and calmly await his best friend's return at dusk.
Inspired by the spirt of Man's Best Friend, we crafted a Bourbon to enjoy with good company while reflecting on the day's experiences.