Whiskey
Syrah
Finished Whiskey
Size: 750ml | 94 Proof | 47% Alc by Vol.
Expertly blended whiskey
Mythology Syrah Finished Whiskey is our award winning Hell Bear American Whiskey finished in Dominio IV Syrah Wine Barrels. The wine barrel finished whiskey provides initial notes of sweet blackberry jam, warm baking spices, vanilla, and rich chocolate on the nose. The variety of sweetness on the nose gives way to flavors of chocolate-dipped raspberries, mulled wine, cinnamon spice, clove, brown sugar, and leather on the palate. The whiskey finishes with a lasting taste of caramelized cherries, fresh mint, and subtle molasses.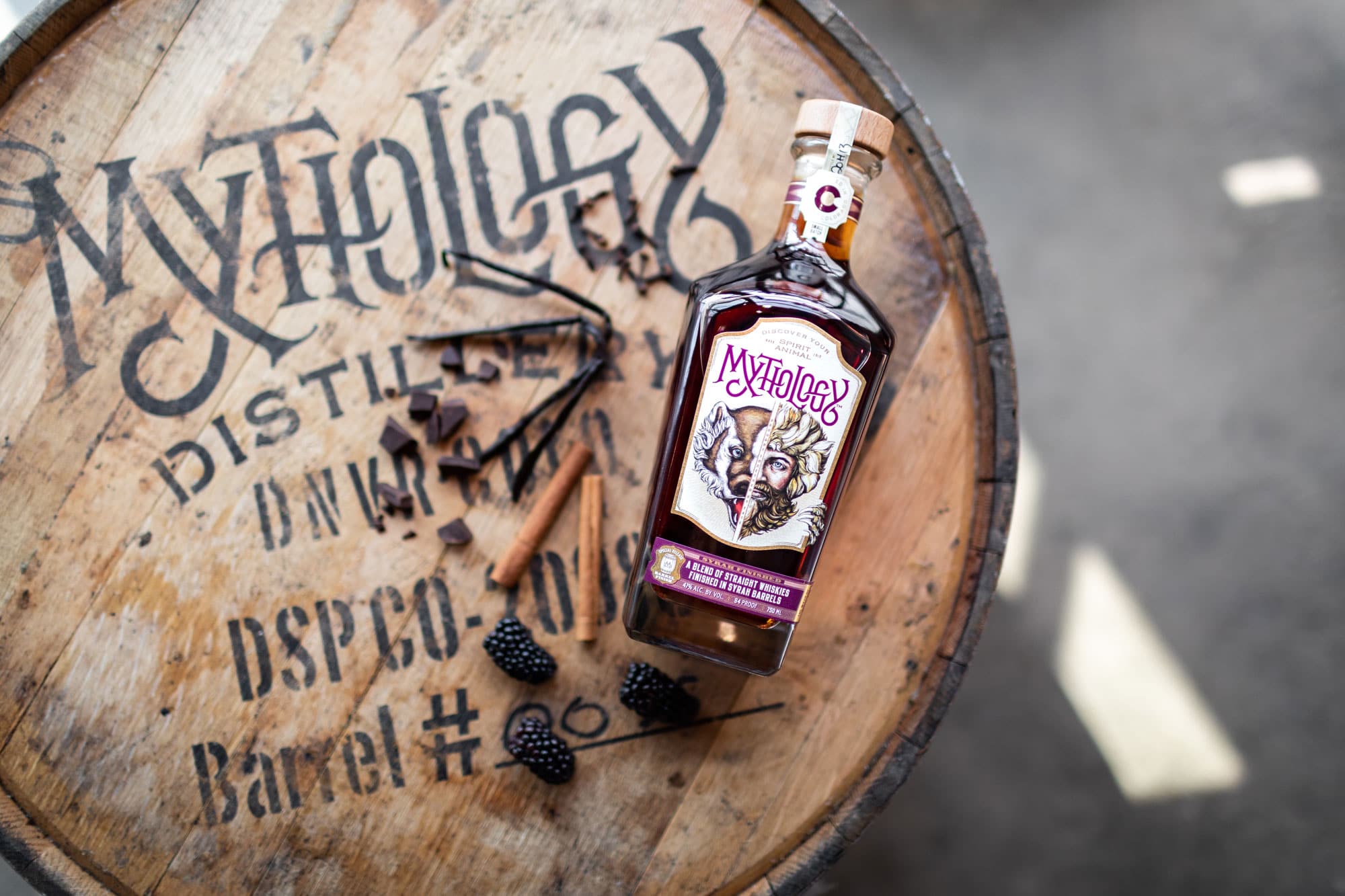 Blend Specs
Hell Bear American Whiskey Finished in Dominio IV Syrah Wine Barrels for 7 – 10 months
10 Whiskeys You Shouldn't Pass Up!
Listen to why the Bourbon Junkies rank Mythology's Syrah Finished Whiskey as one of 10 Whiskies you shouldn't pass up. Syrah Finished at 1:35
The Spirit Animal
Past a Field of Wildflowers
…. A Colorado prospector ventured into darkness. In the mine, he heard a loud snap– then he was falling! In a daze, in pitch black, he awoke, face-to-face with a unique creature– part bear, part badger. Resolved that today wouldn't be his last, he rose and followed the glow of the creature's eyes. The Hell Bear guided the explorer to the surface, then vanished back into the mine.
Inspired by the spirit of Hell Bear, we crafted a blend of straight rye whiskey and straight bourbon that's sharp enough to bite through your favorite cocktail but smooth enough to be enjoyed neat.