Gin
Needle Pig
Gin
Size: 750ml | 90 Proof | 45% Alc by Vol.
$35.99
Expertly distilled gin
Mythology Needle Pig Gin is a dry modern gin distilled with six natural botanicals that include Italian juniper, coriander seed, orris root, grapefruit peel, star anise and sage. Sage spice and sweet pine on the nose complimented by resinous citrus from the juniper and ripe grapefruit. On the palate sweet jam up front, followed by grapefruit citrus, licorice and pine. As the spirit transforms, there is nice anise spice on the mid palate with subtle floral notes. Lasting citrus and sage on the finish.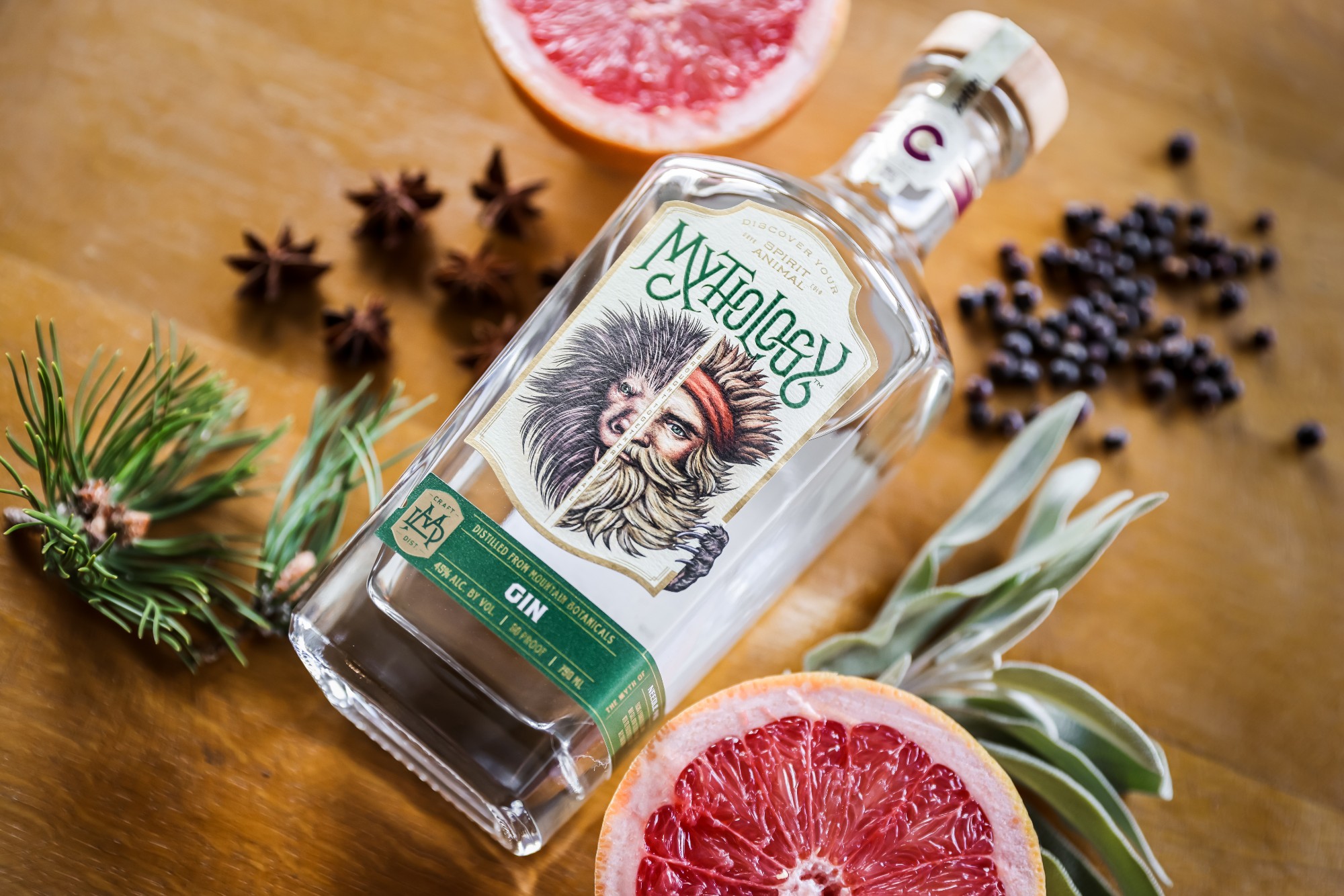 Botanicals
Juniper, Coriander Seed, Orris Root, Grapefruit, Star Anise, and Sage
Favorite Cocktails – Gin martini, Gin & Tonic, and Negroni
Make a White Negroni with Needle Pig Gin
See how the staff at Mythology Distillery make a white Negroni with Mythology Needle Pig Gin.
The Spirit Animal
In the Wild Backcountry…
…. A Trapper glided quietly through a field of juniper until he crossed paths with a Needle Pig. They both froze. The Trapper's hand moved slowly to his spear when a mighty roar exploded from the forest. He grabbed his spear. The Needle Pig spread its quills & they both turned to face a charging grizzly bear. At the prospect of facing such a ferocious defense, the bear turned and fled.
Inspired by the spirit of Needle Pig, we hand a botanical gin that's not afraid to stand on its own.