Specialty
Liqueur
Coffee
Size: 750 ml | 60 Proof | 30% Alc by Vol.
Expertly made coffee liqueur
Mythology partnered with Colorado based Sweet Bloom Coffee Roasters and Denver based Steam Espresso Bar to craft this coffee liqueur made with cold brew and a vodka base. Initial notes of chocolate covered almonds, flamed orange peel and toffee on the nose transitions to coffee ice cream, acia and praline candies on the palate. The finish leaves your taste buds with notes of malted milk balls, vanilla and cocoa nibs.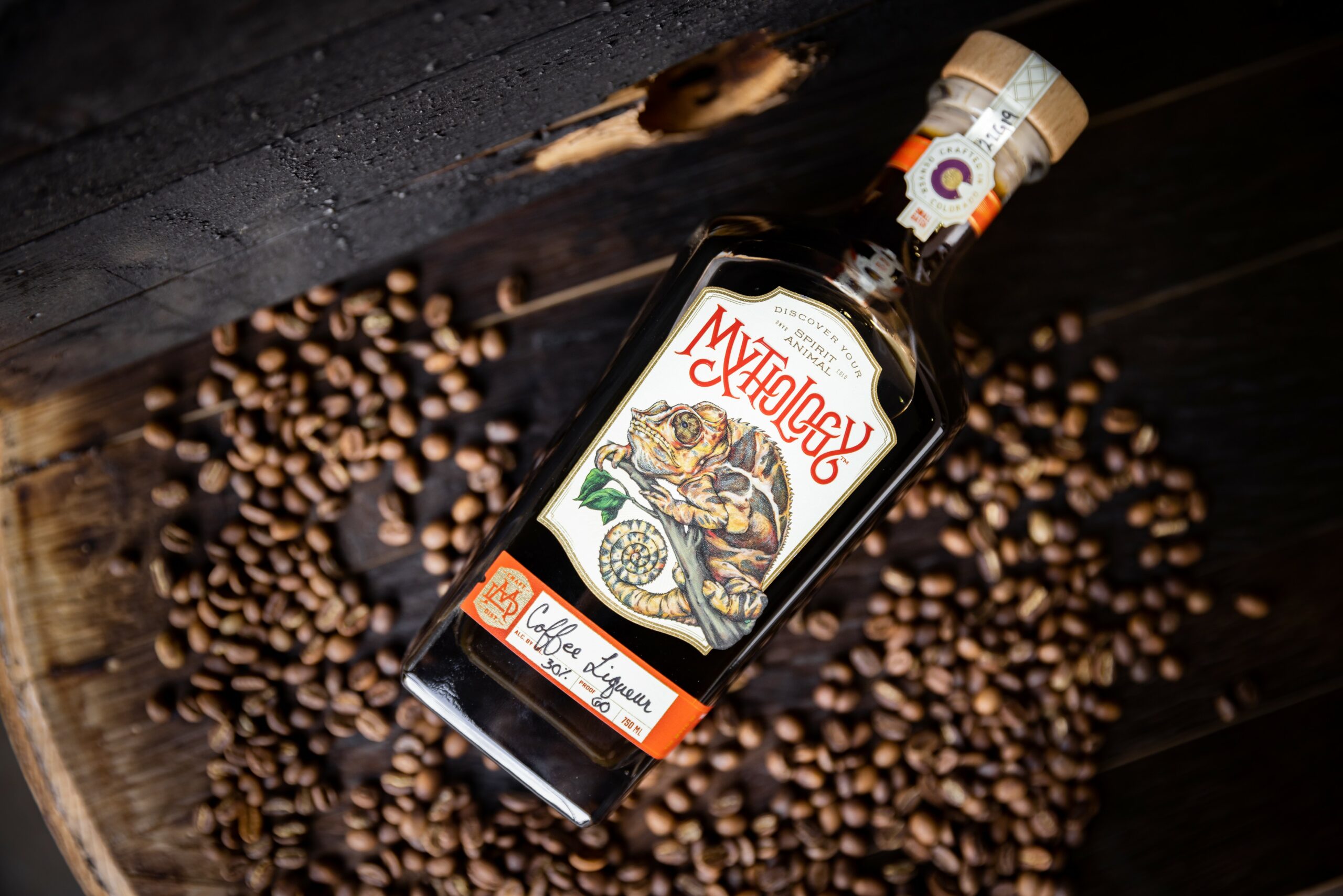 Specs
Produced with cold brew and a base of Mythology vodka
The Prism Lizard
The World is Your Oyster
… when you are fearless and follow your internal instincts. But the most wild among us also needs to adapt to his and her surroundings, therefore it's good to have a prism lizard with you on the adventure we call life. Channel its even keel and adaptability when you need it most, and with its poise and cunning, you'll escape most any peril.